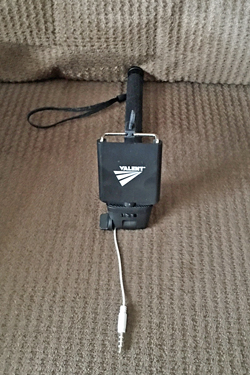 During the NAFB Convention I received a Valent Selfie Stick. I guess you would call it a VSS?
Unfortunately I did not have time to visit with Valent during Trade Talk. But I did use the VSS for a photo I've already published. I've never had or used a selfie stick before. Using this one I got to thinking. I know I don't do it often.
Could this VSS be a precision ag tool? Crop scouting tool? You know. You need a photo of something you can't quite get the angle or height right with your arms so you whip out your VSS and voila, the right photo. Seems logical to me. But I'm an AgNerd. What do you think?
Revised definition: A selfie stick is a monopod used to take selfie and farm photographs by positioning a smartphone or camera beyond the normal range of the arm.
I don't know of a farm that has banned their use yet!