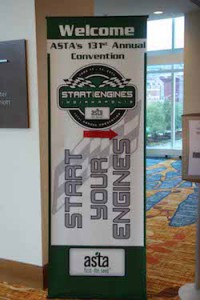 Industry leaders and seed experts are in Indianapolis this week for the 131st American Seed Trade Association's Annual Meeting. ASTA CEO Andy Lavigne says much of the discussion this week will focus on innovation and technology in the seed industry.
The meeting kicks off Thursday morning with Purdue University president Mitch Daniels.  Lavigne says Daniels will focus on innovation and that will set the meeting's tone.
Lavigne anticipates breeding technology will be one of the hot topics this week.  Breeding techniques can impact development of new varieties for farmers depending on how they want to produce seed.  But, because concern has been expressed that some regulatory bodies may treat breeding techniques similar to biotechnology, it now could become an issue for the seed industry. "If that regulatory process goes down that route," Lavigne says. "Then it becomes a burden for companies to use those techniques to develop varieties to give farmers the choice they want."
Andy Lavigne, American Seed Trade Association
Also on-deck for the first day, the World Food Prize Laureate Panel that includes World Food Prize Laureates Gebisa Ejeta and Philip Nelson.  Both will share their insights and experience with the seed industry to help shape the seed business for the future.