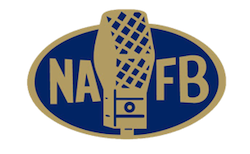 The National Association of Farm Broadcasting (NAFB) has brought Melinda (Mindy) Oberly on as their Marketing and Communications Manager.
NAFB Executive Director Tom Brand says, "Mindy's past experience and knowledge of agricultural marketing, client relationships, project management and communications planning will be beneficial as the association launches the NAFB Planner Tool this year."
Mindy spent the last 12-plus years with McCormick Company directing account activities for clients, including DuPont Crop Protection and, most recently, Monsanto. She managed and developed yearly budgets and marketing and communications plans targeting a wide-range of U.S. farmers, from apples and citrus to cotton, corn and grapes. Her wide knowledge of the industry, marketing experience and communications expertise is a great fit for the staff and NAFB members.
Oberly grew up on a family dairy farm in Michigan and was active in 4-H and FFA during high school and college. She earned her American FFA Degree in 1993. Mindy graduated from Michigan State University with a degree in Agriculture and Natural Resources Communications in 1996. She most recently was a Vice-President/Account Supervisor with McCormick Company.
"I grew up listening to farm broadcasters. They play a huge role in delivering valuable news and information to the agricultural industry," says Oberly. "I'm excited about the opportunity to work with the farm broadcasters and promote the value of farm radio to advertisers."