The U.S Farmers and Ranchers Alliance is entering its third year. Hard to believe that it has already been that long. The effort continues to gather steam though as you'll hear in this week's program.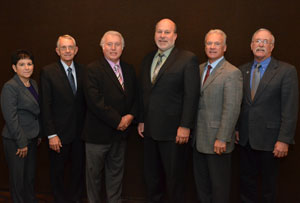 In New York City just recently, USFRA held its annual meeting in conjunction with the Food Dialogues. here are the newly elected executive committee members.

Chairman – Bob Stallman, American Farm Bureau Federation
Vice Chairman – Weldon Wynn, Cattlemen's Beef Board
Secretary – Bernard Leonard, U.S. Poultry & Egg Association
Treasurer – Dale Norton, National Pork Board
At-Large – Mike Geske, National Corn Growers Association
At-Large – Nancy Kavazanjian, United Soybean Board

In this week's program you will hear statements from Bob Stallman and Weldon Wynn during their post-meeting press conference, an interview with past USFRA Secretary Bart Schott and an interview with USFRA Industry Partner Barry Nelson, John Deere. From these sound bites and interviews I think you'll have a pretty good idea of where things stand with this industry effort to reach out to the customers of our farmers and ranchers.
Listen to this week's ZimmCast here: USFRA Moves Forward
Thanks to our ZimmCast sponsors, GROWMARK, locally owned, globally strong and Monsanto, Roundup Ready Plus, for their support.
The ZimmCast is the official weekly podcast of AgWired. Subscribe so you can listen when and where you want. Just go to our Subscribe page.