The National Corn Growers Association (NCGA) has announced the appointment of Chris Novak as CEO of the association. He will be replacing Rick Tolman, who announced earlier this year he will be retiring after 14 years in the helm. Novak is currently the CEO of the National Pork Board and will begin his tenure at NCGA on October 13, 2014.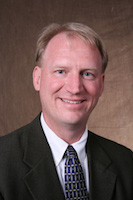 "We're thrilled to have Chris join us at NCGA," said NCGA President Martin Barbre, a corn grower from Illinois. "He has all the right qualifications to take the reins of this growing organization and keep it moving in the right direction, continuing the tradition of success we saw under Rick Tolman."
Prior Novak's time at NPPC, from 2004 to 2008, he was executive director of the Indiana Corn Marketing Council, the Indiana Corn Growers Association and the Indiana Soybean Alliance. Novak also has served in positions at Syngenta and the American Soybean Association, and worked on Capitol Hill.
"We're grateful to Chris for his leadership these past several years," said Dale Norton, National Pork Producers board president. "With Chris' guidance, our Pork Checkoff team built stronger relationships with pork producers across the country, with our state pork associations and with our partners in the food chain. Chris brought a spirit of collaboration that served our organization and our industry well."
Novak added, "I am very excited about this opportunity to work with a terrific team of grower leaders, state affiliates and the NCGA staff. With a record corn crop predicted for this year, corn farmers must work together to build new markets that keep up with our increasing productivity. I'm looking forward to working with the team to meet this challenge."