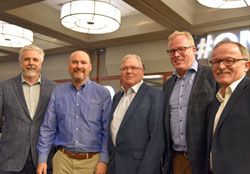 Past and current Presidents of the International Federation of Agricultural Journalists were attending this week's Alltech Ideas Conference and Cindy's Golden ZimmComm Microphone got a work out interviewing them for this week's program.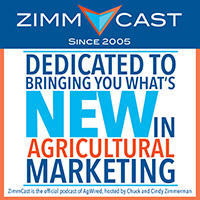 Pictured above are Owen Roberts, current IFAJ President, Mike Wilson, David Markey, Damien O'Reilly (not past President or interviewed) and Markus Rediger. Cindy talks to them about their attendance/coverage of the Alltech event and highlights of their reign. I hope you enjoy it.
Listen to the ZimmCast here: ZimmCast with IFAJ Presidents
2017 Alltech Ideas Conference Photo Album
Subscribe to the ZimmCast podcast here. Use this url in iTunes or your favorite news reader program/app.