Land O'Lakes, Inc. President and CEO Beth Ford was included on the inaugural TIME100 Climate list announced this week, recognizing the 100 most innovative leaders driving business climate action.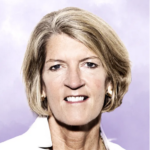 The list was curated from nominations and recommendations made by industry leaders and partner organizations, assessing the candidates on a variety of factors, including recency of action, measurable results, and influence.
"Thank you, TIME, for including Land O'Lakes on the list. It's an important recognition that agriculture can be a powerful climate solution," said Beth Ford, Land O'Lakes President and CEO. "Our Truterra team is doing incredible things alongside our farmer-owners."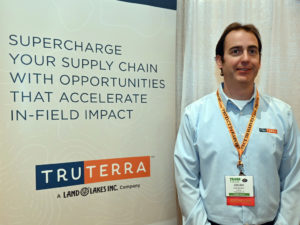 The news of the Land O'Lakes honor came as Josiah McClellan, Head of Carbon Assets for Land O'Lakes Truterra, was at the National Association of Farm Broadcasting meeting in Kansas City doing interviews about some of the work Truterra has been doing to help farmers transitioning to regenerative practices. "We've had $9 million that we've been able to deliver to farmers over the last two years for sequestering 462,000 tons of carbon and aligning that with corporate sustainability goals is something that was recognized by TIME," said McClellan.
Learn more in this interview.
2023 NAFB Trade Talk - Josiah McClellan, Truterra 3:32