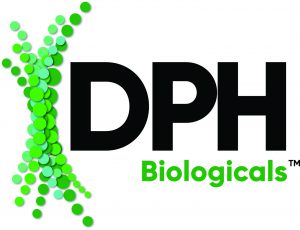 DPH Biologicals™ announced today RegenAphex™, a new technology platform based on the regenerative power of a proprietary plant-based humus extract produced at the company's Princeton, Illinois site, the largest plant-based composting facility in the United States.
RegenAphex provides growers with a regeneratively-produced biological solution, delivering readily available carbon and a consortium of microorganisms known to improve soil health, increase crop nutrient uptake and support plant health. The company's flagship biofertilizer, TerraTrove™ SP-1 Classic™, was built on RegenAphex technology and is now being offered as a foliar application, a powerful and proven testament to the success of the formulation.
Driven by consumer demands, changing climates and dwindling natural resources, regenerative agriculture, a method of farming that focuses on regenerating soil and ecosystem health for better outcomes, is growing rapidly. The regenerative agriculture marketplace is projected to reach $24 billion in global revenue for 2030, growing at 14.4% CAGR, according to a recent market report.
Mick Messman President & CEO for DPH Bio says he is most excited about this technology because it seamlessly fits into modern production practices, balancing performance, sustainability and scalability. "We take a lot of pride in the fact that it is a renewable resource produced right here in the heartland, which allows us to mitigate the uncertainty and complexity of today's global supply chain," said Messman.
In this interview, Messman explains the advantages of this dynamic new technology for growers.
Interview with DPH Bio President and CEO Mick Messman (7:37)