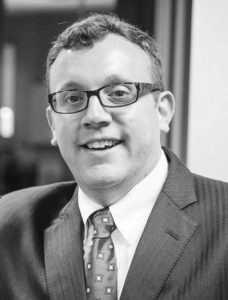 Farm Journal has announced that Prescott Shibles has joined the company as CEO. He takes over from Andy Weber who retires after 23 years as CEO and becomes vice chairman of Farm Journal's board of directors.
Shibles is a highly regarded digital media and business information leader with more than 20 years of history delivering data- and technology-driven transformations. He has held leadership roles at five of the nation's most progressive B2B data and media companies, driving innovation using digital engagement, market intelligence, machine learning and artificial intelligence to create new standards for how clients accelerate growth.
According to Shibles, it was Farm Journal's tradition of service to its industry and forward-looking vision that attracted him to the opportunity. "What gets me passionate is using data and technology to drive change and improve outcomes," Shibles said. "Farm Journal, with its position of trust and service, can be a beacon for change in agriculture's tech transformation. The company is making a real difference in transforming agriculture to a more sustainable and tech-centric future. A prime example is its commanding position with the Trust In Food division at the crossroads of regenerative agriculture."
"Prescott has the vision, drive, talent and innovative spirit to continue Farm Journal's leadership position in agriculture," Weber said. "He is an uncommon leader, listener and strategist that will bring enormous value to Farm Journal, its clients and its audiences. We are confident he will drive the company to further innovations in data-driven insights and digital engagement."
You can find the full release here.