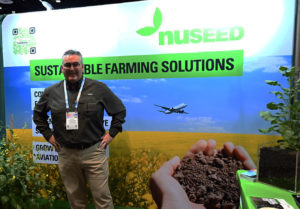 Look, up in the sky! It's a mustard seed! It's a cover crop! No, it's super Carinata sustainable aviation fuel!
Once a lowly Ethiopian mustard seed with little to offer for human consumption, this plant is growing in popularity as a certified sustainable non-food cover crop that can be used as a low-carbon feedstock for sustainable aviation fuel (SAF).
"Carinata is an exciting crop," said Roger Rotariu, Nuseed North American Marketing Lead. "We position it as a cover crop for the Southern U.S. grower with yield potential and profitability opportunities."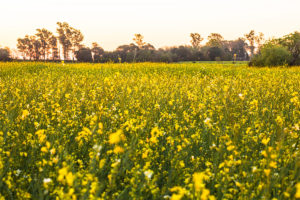 The Nuseed Carinata program pays growers for what they grow and how they grow it. Growers receive contract payment for the grain harvested from the cover crop and for certifiable sustainable farming practices, like reduced tillage and lower synthetic nitrogen applications.
"Carinata is grown for a specific downstream market and that is sustainable aviation fuel," said Rotariu. "So it's a feedstock to allow planes to continue to fly and meet the carbon requirements that we all know are coming in the future."
Rotariu says carinata has all the benefits of a cover crop for farmers, with a profitability advantage.
Learn more in this interview with Rotariu from Commodity Classic.
Classic 23 interview with Roger Rotariu, Nuseed (8:04)