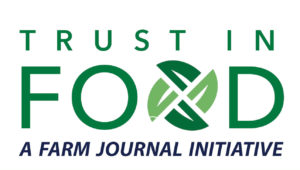 Are farmers ready for carbon markets – or not?
That was the question that Farm Journal's Trust In Food™ set out to answer in its inaugural "Ready or Not? Ag Carbon Markets and U.S. Farmers" report, highlighting perspectives from 500 U.S. row crop producers on pathways and barriers to participating in carbon ecosystems.
The answer? "Not quite yet," according to Amy Skoczlas Cole, executive vice president of Trust In Food. "Our initial findings suggest that even the most carbon-curious farmers are signaling that their participation under current market conditions would require prohibitive investments of time, effort and resources without fair financial and market returns," she said. And that is something everyone in the carbon market value chain should take very seriously with so much being staked on it as a critical tool for addressing climate change.
The majority of farmers surveyed report serious concern about overcoming technical and financial roadblocks to success in carbon markets. In addition to more fundamental warning signs, producers fear that costs will outweigh benefits; that ongoing compliance will require too high a burden; that existing conservation ag practices will not be compensated fairly; that data will not be handled appropriately or will be difficult to collect; or that upfront investments will be a barrier to entry. More than half of farmers surveyed labeled each respective concern a "significant" challenge to carbon market entry.
Learn more in this interview with Cole and read the full report.
Interview with Amy Skoczlas Cole, Trust In Food 20:09