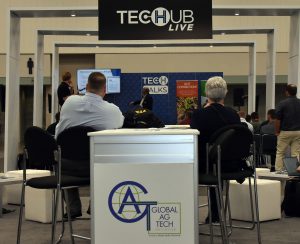 The Global Ag Tech Initiative, launched in June by Meister Media Worldwide (MMW), was in the spotlight at the recent Tech Hub LIVE in Indianapolis.
"The initiative will leverage all MMW domestic and international markets and diverse platforms to build out new global and region-specific programs to advance the new generation of digital data-driven agriculture around the world," said Global Ag Tech Initiative managing director Eric Davis.
The initiative includes a portfolio of events and informative products which can be found on the GlobalAgTechInitiative.com website. It also includes the Global Ag Tech Alliance North America, a partnership with industry-leading technology and crop input organizations supporting the activities, research, and outreach that facilitate the adoption of precision and digital agriculture products and practices.
Learn more in this interview with Davis.
2022 Tech Hub LIVE interview with Eric Davis, Global Ag Tech Initiative 4:28