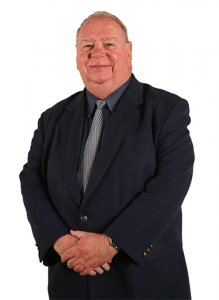 A great Southern farm broadcaster will be laid to rest today in North Carolina.
Former NAFB president Ken Tanner passed away last month at the age of 83. While no official obituary has been published, there will be a Mass of Christian Burial for Ken today in Cary, NC at St. Michael the Archangel Church.
Ken was one of the North Carolina-based Tobacco Radio Network broadcasters, hired by Ray Wilkinson to be part of the team with Dix Harper in the 1980s. We have many fond memories of Ken from our earliest days in the business. He was a great broadcaster and a devout Catholic who really wanted to be a priest, or a sports announcer.
After TRN had its run, Tanner did go back to his first love – baseball. He joined the Durham Bulls as an announcer in 2000 until 2019 when he started having health issues.
In 2020, NAFB historian Mike Adams caught up with Tanner for a segment of "Where are They Now" and they reminisced about broadcasting and baseball.
Mike Adams interview with Ken Tanner 2020 (17:21)
May his soul and the souls of all the faithful departed rest in peace.