American Seed Trade Association
(ASTA) elected its 2022-23 officer team during the association's Leadership Summit this week in Indianapolis. Jim Schweigert, Gro Alliance, is the new chair for the organization, replacing Brad May of BASF. Both are pictured here during the "ASTA Night at the Ball Game" pre-summit event.
A third-generation seedsman, Schweigert is the president of Gro Alliance, the largest independently-owned contract corn and soybean seed production company in North America. The company is also a leader in custom corn breeding and seed corn nursery services in the U.S. and in Chile where it operates through its joint venture, CIS Alliance. He also serves as a board advisor for ZeaKal.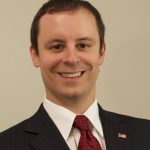 Among Schweigert's top priorities for the association over the next 12 months is increasing engagement with the next generation of seed industry innovators. "The recent influx of investments in the seed industry, both in terms of capital and ideas, is pushing the boundaries of what's possible in breeding, on-seed chemistry, channels to market and new business models," said Schweigert. "This is not the time to be on the sidelines, as policy will be made by those in the game."

In addition to Schweigert, other members of the 2022-23 ASTA officer team are:
• First Vice Chair: David Armstrong, Sakata Seed America
• Second Vice Chair: Dan Foor, La Crosse Seed

Newly-elected Regional Vice Presidents are: Bryan Gerard, JoMar Seeds (Central); and Luke Turner, Turner Seed Co. (Southern). The new ASTA leadership team will begin official duties on July 1.

The