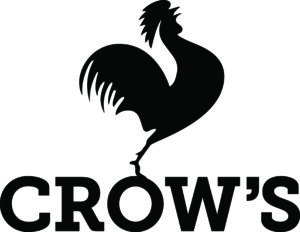 Crow's Seed is being re-launched in the Eastern Corn Belt, by Outward Ag, LLC. This follows the re-establishment a few years ago of Midwest Seed Genetics in the Central and Northern Corn Belt and NC+ in the West, which have become two of the fastest growing seed brands in U.S. row crop agriculture.
Crow's Hybrids, originally from Milford, IL, was one of the pioneering hybrid seed brands, launched in 1935. Over six decades, it provided strong performing seed through strong local relationships. In the late 1990s, Don Funk acquired Crow's and turned this local company into a regional powerhouse. Crow's became a key foundational brand that spurred the record-setting growth of Channel, subsequently acquired by Monsanto, now Bayer.
Michelle Vigna will lead efforts to re-introduce Crow's to the Eastern Corn Belt, following a wide-ranging career at Monsanto, now Bayer. Vigna notably served as the System Launch Manager for the Roundup Ready Xtend Crop System in US Product Management and Marketing from 2012 through 2014. Following this, she led Monsanto's DEKALB/Asgrow sales team as the Area Business Manager in Northern Indiana.
"My focus has always been to support American farmers in the manner that they need to be successful in their businesses. I see the re-launch of Crow's as an opportunity to do this, by bringing simplicity and a customer-first approach in delivering the highest quality seed possible. That's all we will be focused on, "says Vigna.