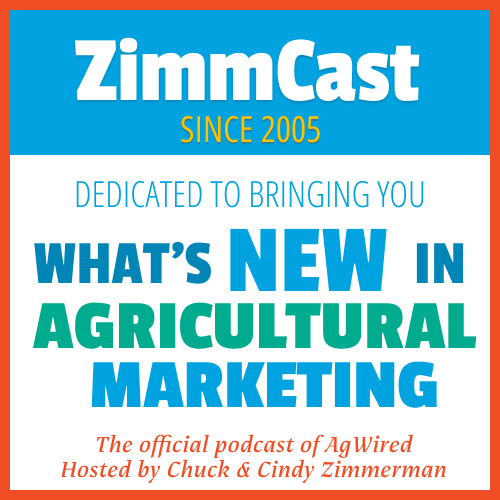 Hello and welcome to the ZimmCast.
This week I was in Lexington, KY for the Alltech ONE Conference. It has been 3 years since Alltech created one of the very first virtual conferences in 2020. So you can imagine the excitement and joy of being with customers and friends from all over the world. That includes agricultural media who had a great press room to work out of as usual.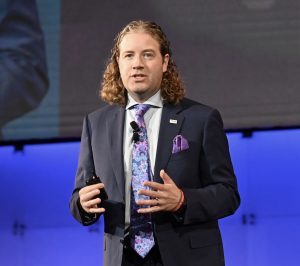 You can find our virtual newsroom for the event on AgNewWire.com. It includes links to the photos I took as well as many interviews. I figured out that this is my 16th Alltech conference, counting the two virtual ones. The first one I attended and that you can find on AgNewsWire, was held in 2007. Pictured is Dr. Mark Lyons, President/CEO, Alltech, on stage during this year's opening plenary session.
So, for this week's ZimmCast I'm going to share two interviews. First will be the 2021 Alltech Canada Planet of Plenty Award Winner, Andrea Stroeve-Sawa, Shipwheel Cattle Feeders, Alberta. Next will be the 2022 Alltech Canada Planet of Plenty Award winner, Jillian Byers, Blue Ridge Farms, Alberta.
Throughout the conference sessions, speakers and interviews I did, there was a consistent message focused on sustainability, concern for the environment and all of it is part of the Alltech Planet of Plenty. The three key pillars of sustainability for Alltech are social, environmental and economic.
If you did not attend this year's conference you can still register for on-demand access to virtual sessions. You can find that link on the website – one.alltech.com.
Coming up next on the agriblogging highway will be a trip to Iowa for the AgGateway Mid-Year Meeting. You can find the initial agenda here.
I hope you enjoyed this episode and thank you for listening.
Listen to the ZimmCast here:
ZimmCast 692 - Alltech Award Winners (19:36)
Want to sponsor the ZimmCast? Just let me know and we can talk through ideas for your company. I'm AgriBlogger on Twitter or just email me at chuck@zimmcomm.biz.
Subscribe to the ZimmCast in: