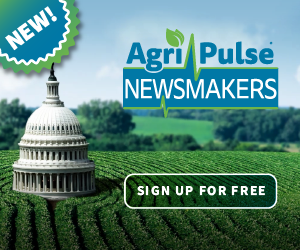 The newest episode of Agri-Pulse Newsmakers is now live and features Rep. Randy Feenstra, R-Iowa, on E15 news and WOTUS discussions.
The Biden administration made news this week with the announced emergency action to allow E15 to be sold this summer. The move satisfies a major request of the biofuels industry but also leaves the sector wondering what comes next. Iowa Republican Randy Feenstra joins Newsmakers to discuss that as well as ag input issues and efforts to define a Water of the U.S.
There's also a panel discussion on the future of ethanol policy and agriculture's current relationship with the Environmental Protection Agency.
Newsmakers is also available as a podcast and/or you can sign up to get free access to Newsmakers.