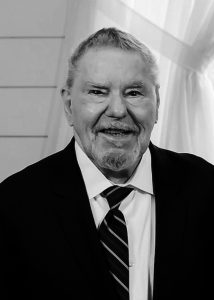 Former KRES Radio farm broadcaster Jim Coyle passed away October 31 in Moberly, Missouri, according to the National Association of Farm Broadcasting.
Jim Coyle arrived at KRES Radio in 1972 and began his career as sports director. He made the change to farm broadcasting in 1982, and his membership in NAFB began in 1983. Even though he didn't have a background in farming, Jim quickly learned the players and immersed himself in the job.
While he never served as an officer, Jim was involved with NAFB, winning an Oscar in Agriculture Merit Award in 1989 and the DuPont Environmental Respect award in 1991. Additionally, he was recognized multiple times by state and national commodity groups and organizations; he received his Honorary FFA Degree in 1990.
Those who knew Jim remember his jovial conversations, his willingness to connect to those at whatever event he was covering, and his love for listeners. Those who shared a room with Jim during travels share stories about what a good roommate he was and how his wife, Arlene, always packed a pig in his luggage that he proudly added to his collection.
According to his obituary, Jim retired in 2000 and played golf nearly every day until 2010 when he suffered a stroke. Listen to an interview with Jim by Mike Adams from earlier this year.
The family suggests donations in Jim's memory to the NAFB Foundation.