The National Cattlemen's Beef Association (NCBA) is calling the bipartisan Infrastructure Investment and Jobs Act passed by the U.S. Senate yesterday a step in the right direction.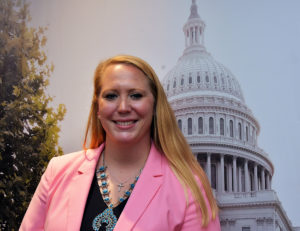 "We are pleased to see the Senate has passed an infrastructure package that will benefit American cattle producers. Investments in infrastructure are critical to ensure that those in rural America, including farmers and ranchers, have the necessary resources to operate the businesses that serve as the backbone of rural economies," said Executive Director of Government Affairs Allison Rivera. "We see this legislation as a step in the right direction and will continue working with Members of Congress to ensure that the needs of cattle and beef producers are included in a final infrastructure bill."
Cattle producers from around the country are meeting this week in Nashville for the annual Cattle Industry Convention and NCBA Trade Show. Listen to Rivera explain what they like about the bill in this interview.
CIC2021 Interview with Allison Rivera, NCBA
2:29