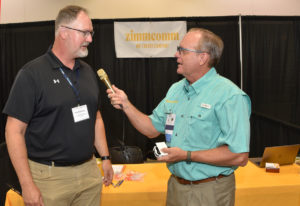 After a challenging 2020, things in the agribusiness sector are beginning to head back in a positive direction, according to Marshall Hansen with Farm Credit Services of America.
Hansen said many conversations right now are focused on helping customers protect themselves against the potential for higher interest rates. He said it's exciting to work with people who are truly innovators in the industries they represent.
"They're finding ways to do more with less resources all the time," said Hansen. "To me, that's really exciting, and clearly innovative when it comes to especially the production agriculture aspect."
Hansen said the patronage program offered by the Farm Credit system is one of the important tools customers can use to help manage their costs of production and make their businesses better.
Marshall Hansen, Farm Credit Services of America
(4:56)