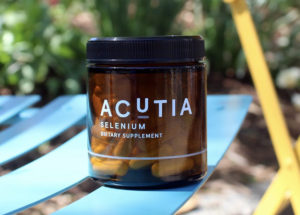 Three months ago Alltech launched Acutia, a wholly owned subsidiary "that combines science and sustainability to provide high-quality supplements that enhance everyday nutrition and improve long-term wellness."
Nikki Putnam-Badding is a registered dietitian nutritionist and director of Acutia, and she is also chair of the health and wellness track for this year's Alltech ONE Ideas Conference. As one of the presenters for the conference, Nikki talks about how Alltech fosters the concept of intrapreneurship that leads to new growth and innovations, such as Acutia health supplements.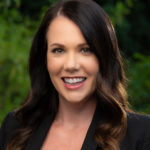 "Really what we are focusing on with this company is our tagline, the science of sustainable wellness," said Putnam-Badding, which means both sustainability in packaging and sourcing, as well as long-term health and wellness.
Other presentations on-demand in the ONE Health and Wellness track include Grow Your Brain to Boost Your Memory, Gut Reaction: Feeding a Healthy Microbiome, Sleep Well and Wake Up to Better Brain Health, and Why Smart People Make Bad Food Choices: The Invisible Influences That Guide Our Thinking.
Learn more about Acutia and the Alltech ONE health and wellness track in this interview.
Alltech ONE - Nikki Putnam-Badding, Acutia (5:38)
Acutia has just announced the expansion of its product line with the launch of Acutia Brain Health, joining Acutia Selenium, which provides immune system support, antioxidant benefits and essential nutrition and helps maintain healthy thyroid function. Acutia Digestive Health will round out the initial offering from Acutia, with an expected launch slated for later this year.
During the session on intrapreneurship, Alltech CEO Dr. Mark Lyons has a conversation with Nikki about Acutia's journey from an idea presented at the 2018 Alltech ONE to where the company is today. Here is part of that discussion.
Alltech ONE - Nikki Putnam-Badding and Mark Lyons, Acutia
(4:50)