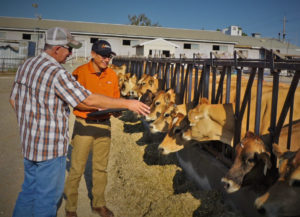 Today is the big day for the kickoff of the Alltech ONE Ideas Conference 2021 virtual edition and we are "dairy" excited!
The Dairy Track offers a wide variety of topics ranging from farm management and animal welfare to sustainability, milk alternatives, and meeting market demands. This time last year, the disruption caused by the global pandemic was near its peak and the industry is still adjusting to the new normal of the moment.
Alltech On-Farm Dairy Specialist Jorge Delgado says Alltech worked quickly when the pandemic started to develop COVID-19 information graphics for farm workers to help them understand the protections being implemented and were able to continue educational on-farm training on-line. "Now that we are back to a little 'new normal' we are going slowly back on to the farmers, following CDC regulations," said Delgado.
Learn more about what's on the Dairy Track at the conference starting today. Register here.
Alltech ONE Dairy Track - Alltech On-Farm Dairy Specialist Jorge Delgado (7:28)