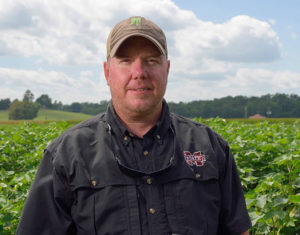 The Beltwide Cotton Consultants Conference featured a panel on a very important topic for cotton growers in recent years, which is managing resistance to Bt insecticides that control bollworms. One of those on the panel was Mississippi State entomologist Dr. Jeff Gore.
"An important thing that we need to always remember is that these Bt traits are still extremely valuable for us," said Gore. "I think it's important to just always remember that even though we're seeing some resistance and we're having to spray some, it's not the end of the world. The Bt is still providing a lot of value."
Gore encouraged growers to avoid Bt corn varieties in order to help fight Bt resistance in cotton, noting that planting Bt corn in this region do not typically see the same return on investment as planting the same varieties in other parts of the country. Although he recognized the Bt trait can also be an important tool for corn, he urged growers across the Mid-South to save it for cotton.
2021 Beltwide - Jeff Gore, Mississippi State
7:47