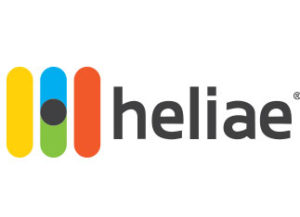 Heliae Development, LLC and Agricola Cerro Prieto (ACP) have just announced findings of a year-long water retention trial, revealing a major advancement in transforming sand to soil, which could lead to greater food security, improved nutrition and more sustainable agriculture
The significance of global warming and climate change on global food production cannot be overestimated. The goal to end hunger, achieve food security and improved nutrition and promote sustainable agriculture through the Sustainable Development Goal 2 (SDG 2) is a top focus for Heliae. With deserts comprising an estimated one-third of the Earth's total landmass and 23 hectares of arable land lost per minute to desertification, Heliae's microalgae based innovation, PhycoTerra®, could be a just-in-time natural breakthrough in enabling global food production on marginal land.
The water retention trial began in November 2019 on 100 barren acres of desert with 99% sand, where conventional methods of agriculture are not supported. The crops selected were water-intensive table grapes, asparagus, avocado trees, and blueberry bushes. PhycoTerra® was introduced as a natural intervention for crop growth in adverse conditions and it increased the microbial population and improved the water holding capacity by close to 15%, giving sand the same water retention properties as fertile soil.
Heliae President and CEO Eric Lichtenheld said, "The results from this desert trial, along with results from our other converntional soil/crop trials point to one thing – that it is possible to regenerate the soil microbiome, and the structure of almost any soil type with Phyocterra. I believe SDG 2 is achievable, so long as we focus on the soil beneath our feet in honor of world soil day."
Read more about this exciting development and what it could mean for the future of food production from Heliae Development.