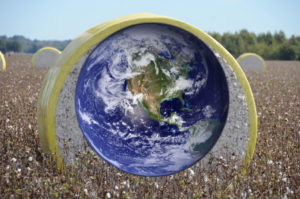 Today, October 7, is the second annual celebration of World Cotton Day to pay tribute to what is often called the "most important natural fiber in the world."
The International Cotton Advisory Committee (ICAC) co-established the global day last year with four other organizations – the World Trade Organization (WTO), International Trade Centre (ITC), United Nations Conference on Trade and Development (UNCTAD) and the Food and Agriculture Organization (FAO) – as a formal recognition of the countless benefits that cotton brings to communities worldwide.
Virtual events covering an array of topics surrounding cotton are being held in celebration, hosted by key global cotton stakeholders and available to consumers, brands, supply chain players and government organizations and leaders worldwide. COTTON USA™ is holding a three-and-a-half-hour virtual event based in Latin America. Cotton Council Interrnational is also putting a special focus on U.S. cotton by teaming up with 12 Latin American COTTON USA™ licensees for a "dress to take care of the world" campaign.