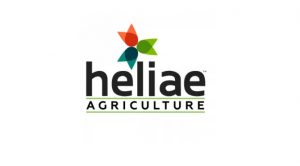 Heliae® Agriculture continues to expand as it builds its efforts on promoting regenerative agriculture and soil health to the Delmarva, Kentucky, and Carolina regions. Chris Templeton will work with distributors to implement the PhycoTerra® product line into their recommended grower applications.
"We have learned how to stimulate the microbiome and improve the soil structure while seeing a dramatic effect on crops nationwide," stated Heliae President and CEO, Eric Lichtenheld. "Building our regenerative agriculture story with a best-in-class team ensures us that growers nationwide will get the attention they need for immediate results and long term success."
Templeton joins the team with over 15 years plus of experience in turf and agriculture sales and management. Norm Davy, Chief Revenue Officer said, "Templeton is going to be an immediate resource to our growers in the southern and east coast markets, providing them custom application recommendations and dedicated soil health recommendations."
Templeton will be joining the growing agronomy and sales team that is introducing regenerative agriculture practices to growers nationwide.