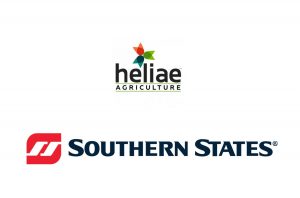 Southern States Cooperative is partnering with Heliae® Agriculture to bring regenerative agriculture practices that improve yields while enhancing soil health to their farmer owners.
The selective distribution agreement announced today is a model for the future adoption of a ground-breaking approach developed by Heliae – to provide nutrients to growing crops through accelerated microbial growth while improving the health and structure of soils. After years in development, Heliae is carefully selecting a limited number of partners like Southern States Cooperative to introduce its soil microbe food to growers.
Southern States Cooperative is one of the largest farm supply retail and service cooperatives in the country, providing agronomic assistance to growers in Kentucky, North and South Carolina, Delaware, Maryland, West Virginia, Virginia, and bordering states. Heliae® Agriculture is focused on developing microalgae products and bringing them to the market. Its development of PhycoTerra® is considered groundbreaking because its application can simultaneously improve crop yields and soil health by feeding the soil microbes.
"The professional agronomists at Southern States Cooperative know the local crops and soil characteristics," says Norm Davy, Chief Revenue Officer at Heliae® Agriculture. "In addition, their track record with precision agriculture makes them an excellent partner to lead the adoption of yield-enhancing, soil-building products like PhycoTerra®."
For more information on PhycoTerra® and how it is driving regenerative agriculture forward visit PhycoTerra.com.