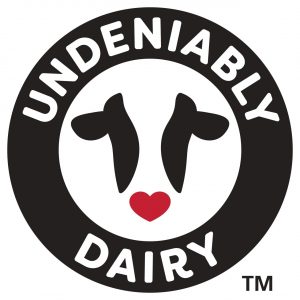 Leaders of the dairy checkoff are working to help U.S. dairy farmers during these challenging times.
Dairy Management Inc. (DMI), which manages the national dairy checkoff on behalf of 35,000 farmers, has prioritized work focused on three key areas: schools, hunger and foodservice and industry partnerships. Leaders outlined a shift in its business plan in a letter to USDA Secretary Sonny Perdue this week.
In the letter, DMI President Barb O'Brien said: "With unprecedented impact on virtually every aspect of the dairy sector – from farm inputs and production and workforce challenges to disruption in transportation, processing, warehousing and marketplace access, DMI and its network of 16 state & regional units, have quickly responded to the still deepening business and cultural shifts occurring as a result of the global COVID-19 pandemic."
O'Brien joined DMI CEO Tom Gallagher and U.S. Dairy Export Council (USDEC) CEO and President Tom Vilsack, former U.S. Secretary of Agriculture, in a press conference Friday to discuss the efforts they are taking.
Dairy checkoff steps to address coronavirus
(31:05)