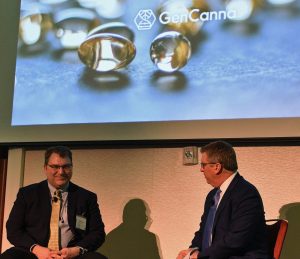 One of the most timely sessions at the Crop Insurance and Reinsurance Bureau annual meeting last week was Hemp Perspectives, moderated by CIRB Executive VP Michael Torrey.
The session offered a look at the volatile world of the new U.S. hemp industry through the eyes of a processor, a farmer and an insurance provider.
Steve Bevan, president of GenCanna Global, which just filed for Chapter 11 bankruptcy this month, gave the perspective of a major CBD oil processor impacted by the evolving market which is now in an oversupply situation.
Processor Perspective - Steve Bevan, GenCanna Global
(25:13)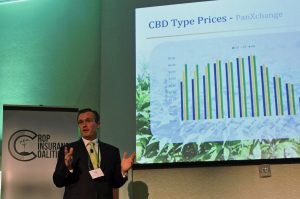 USDA recently announced the availability of a pilot hemp insurance program through Multi-Peril Crop Insurance (MPCI) and the Noninsured Crop Disaster Assistance Program (NAP) coverage.
The Federal Crop Insurance Corporation (FCIC) Board of Directors approved the Hemp Actual Production History (APH) Multi-Peril Crop Insurance (MPCI) that was developed by AgriLogic Consulting's AgVersity analytical team. Clif Parks of AgriLogic talked about the current market conditions and the challenges of putting together a crop insurance program for hemp.
Insurance Perspective - Clif Parks, AgriLogic
(39:53)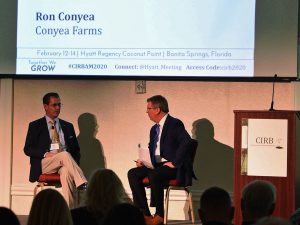 The farmer perspective came from Ron Conyea of Conyea Farms in Kentucky who grows hemp as a rotational crop with corn and tobacco.
He talked about the benefits of hemp farming as an alternative to tobacco and the frustration of regulatory uncertainty.
Farmer Perspective - Ron Conyea, Conyea Farms
(19:07)
Interview with Ron Conyea, Conyea Farms
Interview with Ron Conyea (5:51)