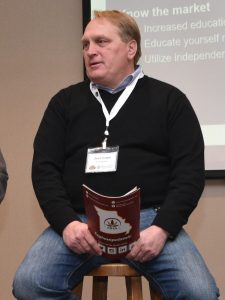 Farmers looking to experiment with industrial hemp production have a lot of legal factors to consider, according to Joel Cape of Cape Law Firm.
"The thing that has caught my attention is aside from the fact that this is a brand new industry – the production practices are brand new – there are a lot of unknowns," said Cape, who focuses his law practice on agriculture intellectual property and seed production. "The Farm Bill and the interim rule from the USDA introduces this concept of negligence, and they introduce that in order to draw a boundary between what they consider to be legal hemp production and what is going to go into illegal production of marijuana, which is still a violation of the Controlled Substances Act."
Cape said farmers will have to be very certain they are complying with either a state-based or USDA plan for growing hemp. He believes there will be some challenges because there are few tested best practices for growing hemp and few standards for measuring yield and price discovery. Cape told farmers attending the 2020 Heart of America Agricultural Hemp Classic that record keeping will be extremely important when growing industrial hemp.
Listen to Chuck's interview with Joel here: Interview with Joel Cape, Cape Law Firm