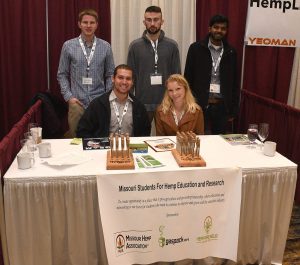 The co-founder of Missouri Students for Hemp Education and Research is helping other students to network within the industry and learn more about hemp production and policy.
"Hemp is one of those things where you can't just see it as a drug. There are a lot of other industrial benefits to it, too, and that's always fascinated me on how practical and flexible the plant is," said Bharani Kumar, a political science major at the University of Missouri. "So just having the opportunity to create some of that policy really excites me."
Kumar said the independent organization has visited a hemp farm firsthand, and has also talked with both farmers and lobbyists as they learn more about the industry and make connections for the future. Kumar said more information about the group is available by contacting him at (801) 913-8376.
Listen to Chuck's interview with Bharani here: Interview with Bharani Kumar, Missouri Students for Hemp Education and Research