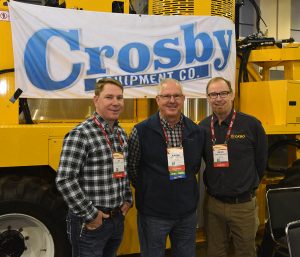 The annual Southeast Regional Fruit and Vegetable Conference is an opportunity for companies like Crosby Equipment to gain some knowledge and interact with customers.
"The biggest value for our company to exhibit here is just it's a little more local," said Jay Crosby, who was showcasing Oxbo blueberry harvesters at the 2020 event. "We see a lot of our customer base here. We get an opportunity to shake hands and just spend a little time talking with people one on one."
Crosby said his participating in the Georgia Fruit and Vegetable Growers Association has been valuable as a grower as well as an exhibitor. He is hoping for a better year in 2020 after a challenging 2019.
Listen to Chuck's interview with Jay here: Interview with Jay Crosby, Crosby Equipment
2020 Southeast Regional Fruit and Vegetable Conference Photo Album