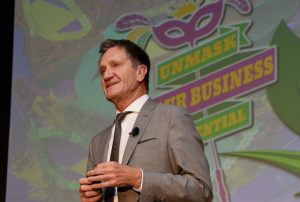 FMC has redefined itself as an agricultural sciences company positioned for growth in the North American retail market.
"It is very critical for any company to get to a place where they can define themselves as mainly belonging to one specific market," said Pierre Brondeau, CEO. "And I think we've chosen a market like ag today, after 10 years. We are an agricultural sciences company, and until you get to this point, you don't really have a company you are able to grow. And I think that's the biggest lesson for us."
Brondeau said the company offers a robust portfolio of products, as well as technology and scientific-based knowledge. He believes these are things that differentiate the company from others around the world. Brondeau presented at the Ag Retailers Association Annual Conference and Expo in New Orleans.
ARA19 Keynote address, FMC CEO Pierre Brondeau
(42:00)
ARA19 Interview with FMC CEO Pierre Brondeau
(3:34)