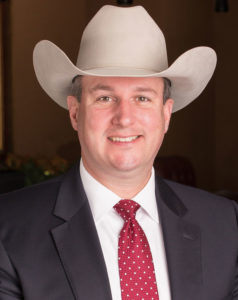 After an exhaustive national search, the National Cattlemen's Beef Association has announced Colin Woodall will serve as the association's new Chief Executive Officer, succeeding Kendal Frazier who announced his retirement earlier this year.
"Colin has served NCBA members for 15 years, and in that time, he has done a great deal for beef producers everywhere. Much of his work and many of the victories registered by NCBA in Washington, D.C., is the result of his ability to build coalitions and bring people together across political divides," said NCBA president Jennifer Houston.
Woodall joined NCBA in 2004 and has been instrumental in ensuring the interests of NCBA members and the beef community are well represented in the nation's capital as he has managed NCBA's efforts in Washington, D.C., for more than a decade. "I am very thankful for the opportunity to lead NCBA and to serve the beef community as the next CEO of the association. American beef producers are the best people I know and although our industry faces many challenges, I am confident we can overcome them," said Woodall.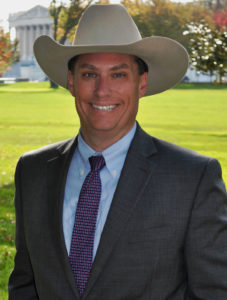 NCBA also announced Wednesday that Ethan Lane will serve in the role of Vice President, Government Affairs. In his new role, Lane will guide NCBA's policy efforts in Washington, D.C., where he has extensive experience advocating on behalf of cattle producers. Lane has been serving as Executive Director of the Public Lands Council and NCBA Federal Lands, which he will continue to do until a successor is in place.
"While this news may sound sudden or unexpected to some, please rest assured that it comes on the heels of a great deal of discussion, care, and planning," said Lane. "For my part, I am not even planning to change offices during this transition. I'm taking on new responsibilities but I'm not going anywhere. I will have the same phone number, same email address, and same availability. Our industry's substantive progress on issues will continue unhindered by this change."