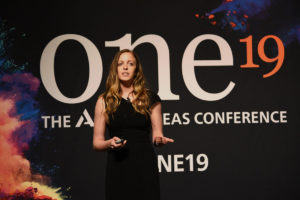 Increased funding, new board members and a rebranding initiative are among announcements from the cultivation management platform company Artemis, formerly known as Agrilyst.
Founder and CEO Allison Kopf is excited about the $8 million Series A funding round co-led by Astanor Ventures and Talis Capital with participation from existing investors New York State's Empire State Development Fund and iSelect Fund, which she said will support growth within the company.
"We're also announcing a renaming of our company to Artemis, which is incredibly exciting," said Kopf. "It sort of goes in line with the funding, in that we moved forward into the enterprise market around 12 months ago now, and have been growing really heavily with farms that have lots of operations across lots of states, and lots of countries. One of the challenges there is that, by nature, then your workforce is not only English speaking. So, Agrilyst as a name becomes really hard to pronounce in various languages. We wanted to come up with a name that more represented what we do as a business broadly, and also was accessible to our users."
Kopf also touted the addition of two new board members: former Deputy Secretary of Agriculture Dr. Kathleen Merrigan and Brooklyn Bridge Ventures sole partner and founder Charlie O'Donnell. The company participated in the first Alltech Pearse Lyons Accelerator cohort two years ago.
Listen to Chuck's interview with Allison here: Interview with Allison Kopf, Agrilyst