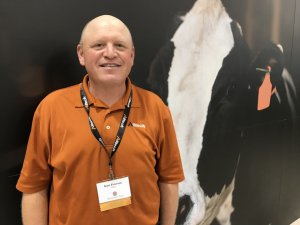 Alltech knows very well the benefits of using live yeast in a feed ration, and Territory Sales Manager Kurt Peterson was talking to farmers about that at the 2018 World Dairy Expo.
"Right now, everybody is aware of low milk prices. So the focus really is still driving efficiency at the dairy, looking at the ways to increase production without increasing cost, just evaluating things that they can control," said Peterson.
Peterson said using yeast can lead to rumen stabilization and enhanced fiber digestion. He told farmers it is important to identify whether that yeast is going into a mineral, complete feed, or a supplement.
Listen to Jamie's interview with Kurt here: Interview with Kurt Peterson, Alltech