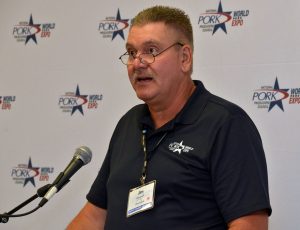 The 2018 World Pork Expo, presented by the National Pork Producers Council (NPPC), marked 30 years June 6-8 with a record number of trade-show exhibitors, hospitality tents, educational seminars and live hogs in the Junior National show.
"It's hard to believe Expo has been around for 30 years," says Jim Heimerl, NPPC president and producer from Johnstown, Ohio. "I hope there are many more Expos to come."
More than 20,000 producers, employees and pork professionals attended the expo, and nearly 1,000 international guests from 35 countries visited.
Heimerl talks about the expo and issues facing the industry in this interview and in the opening press conference from the event.
Interview with Jim Heimerl, NPPC President
WPX18 NPPC presser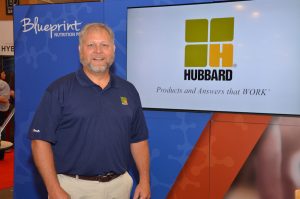 The world's largest pork-specific trade show was even bigger this year, topping 360,000 square feet with more than 500 U.S. and international companies displaying the latest products, services and technologies for pork production. Among those exhibitors was Hubbard Feeds, and swine specialist Steve Toft spent his time chatting with producers about PowerStart Nursery Program.
In this interview with Jamie, Toft talks about this total program that starts with day one.
Interview with Steve Toft, Hubbard