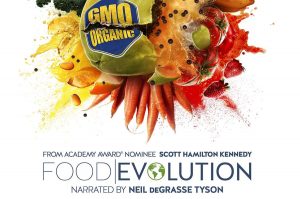 As New Year's Eve revelers fill Times Square this weekend, towering over them will be a jumbotron advertisement for the movie Food Evolution being promoted by the U.S. Farmers and Ranchers Alliance (USFRA).
"We do have one of those huge 60 by 30 foot screens in Times Square that several times an hour a 15 second ad will come on and talk about Food Evolution," said USFRA CEO Randy Krotz. "This is a film that really does change people's minds."
Food Evolution was commissioned by the Institute of Food Technologists (IFT), and directed by Academy Award®-nominated director Scott Hamilton Kennedy. It can be found on Hulu, iTunes, and Amazon Prime.
Listen to Randy's comments about the Times Square ad and watch it in the video below. USFRA CEO Randy Krotz on Times Square ad