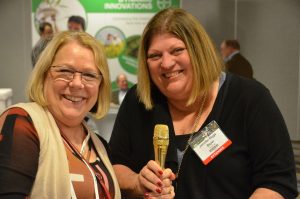 Bayer is helping growers bring more value without increasing inputs with Poncho/VOTiVO 2.0. The seed treatment is designed to bring a healthier soil environment around the plant root, yielding an additional average 3.8 bushels per acre.
"With Poncho/VOTiVO 2.0, you don't have to change what you're doing today – especially in the cost effective environment that we're in today – and still bring more value to the farmer's bottom line," said Jennifer Riggs, Seed Growth Product Development Manager with Bayer.
Riggs said Poncho/VOTiVO 2.0 helps bring more dollars to rural economies while decreasing the environmental footprint necessary to add more bushels, according to a three-year study by AgInfomatics, LLC.
Learn more in this interview from last week's CSS 2017 and Seed Expo: Interview with Jennifer Riggs, Bayer