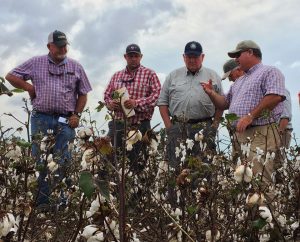 Secretary of Agriculture Sonny Perdue is in Florida today after surveying Hurricane Irma damage in his home state of Georgia last week.
In Georgia, Perdue toured pecan farms where thousands of trees were lost and will take years to replace, with estimates that 20-30% of this year's crop was lost, and also visited with cotton farmers who may have lost up to half of this year's crop.
In Florida, most of the damage is in citrus, and Lisa Lochridge with the Florida Fruit & Vegetable Association (FFVA) says while trees are still standing, many are still standing in water. She also told Southeast AgNet that vegetable growers mostly dodged the bullet, but labor is a big concern right now.
Audio file: Comments from Lisa Lochridge, FFVA