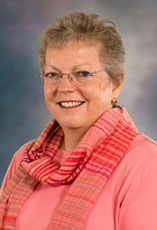 DTN/The Progressive Farmer was saddened to report that Executive Editor Marcia Zarley Taylor passed away Feb. 19 after a brief illness.
Most of us in the business have known and worked with Marcia over the years. She was a former president of the American Agricultural Editors' Association and would have become North American Agricultural Journalists Association's new president this spring. She spent ten years at DTN/The Progressive Farmer and prior to that was chief editor of Top Producer Magazine.
DTN Editor-in-chief Greg Horstmeier writes about his friend and colleague:
Taylor's importance to the DTN/PF team, and to agriculture, is best summed in the title of her online blog, "Minding Ag's Business." That is what she did throughout a four-decade career: Taylor tended to, wrote about, worried about, and led others' thinking about, the business of agriculture.
Requiescat in pace, Marcia.