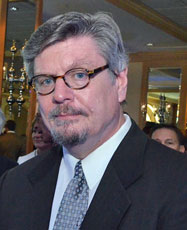 Longtime agribusiness PR and marketing man Jerry Harrington is now a published author.
Harrington, who retired in 2014 after 16 years as marketing public relations manager for DuPont Pioneer, has written a book about a Pulitzer Prize-winning newspaper editor in the 1930s. "Crusading Iowa Journalist Verne Marshall: Exposing Graft and the 1936 Pulitzer Prize," is now available from The History Press of Arcadia Publishing.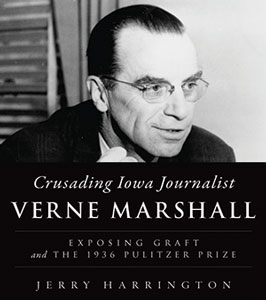 On December 12, 1934, police raided a canning factory in Cedar Rapids, uncovering an illegal liquor and gambling set-up. Verne Marshall, tempestuous editor of the Cedar Rapids Gazette, sensed a bigger story and a wider network of corruption. His aggressive investigative reporting led to multiple resignations, nearly fifty indictments and the dramatic trial of the state's attorney general. These explosive exposés earned Verne Marshall and the paper the 1936 Pulitzer Prize. Author Jerry Harrington traces the legacy of Marshall's incendiary crusade across Iowa's political landscape.
While Harrington had a career in the agri-marketing industry that spanned three decades, he has been a history buff his entire life and received his master's degree in history from the University of Iowa in 1981. A frequent contributor to Iowa History Journal, he recently won the 2016 George Mills-Louise Noun Popular History Award from the Iowa State Historical Society for a series on Iowa governors. Jerry is also a big comic book collector and combines his love of both by teaching "The History of American Comic Books" at Kirkwood Community College in Iowa City.