The Environmental Protection Agency has violated the personal privacy of tens of thousands of farmers and ranchers, according to a unanimous ruling issued Friday by the United States Court of Appeals for the Eighth Circuit in a lawsuit brought by the American Farm Bureau Federation (AFBF) and the National Pork Producers Council (NPPC) over EPA's release to environmental groups of personal information on tens of thousands of farmers.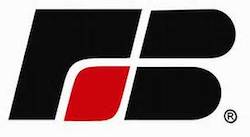 "This was an unwarranted invasion of personal privacy by a federal agency in violation of law," said AFBF General Counsel Ellen Steen. "The court's decision is a vindication of the right of farm families to control their own personal information. Farmers and ranchers have a strong privacy interest in their personal information, including their home address, even when they live and work on the farm."
Late last year, a U.S. district court dismissed the lawsuit for lack of standing. But the U.S. Court of Appeals for the 8th Circuit in St. Louis ruled that "the associations have established a concrete and particularized injury in fact traceable to the EPA's action and redressable by judicial relief."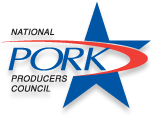 "EPA's release of sensitive, private and personal materials on more than 100,000 farmers and ranchers was an outrageous abuse of its power and trust," said NPPC President John Weber, a pork producer from Dysart, Iowa. "We are very pleased with the Court of Appeals' decision to reinstate our lawsuit to prevent the EPA from doing this again."
The case stems from the February 2013 release by EPA's Office of Water to several activist groups, which filed a Freedom of Information Act (FOIA) request, of extensive private and personal information the agency had collected on farmers in 29 states.