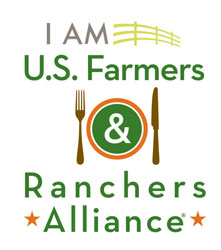 John Deere was one of the first companies to become a member of the U.S. Farmers and Ranchers Alliance (USFRA) Premier Partner Advisory Group (PPAG) back in 2011 and they continue to provide strong support for the organization.
Deere Director of Industry Relations Chuck Studer serves on the board of USFRA. "Deere's been a long time sponsor … of USFRA," said Studer during an interview at National Ag Day in Washington DC. "From a personal standpoint, I feel it's a privilege to work and serve (with USFRA)."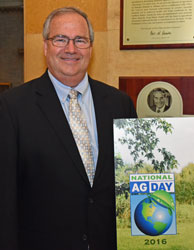 Studer says USFRA is important because there are fewer people than ever involved in agriculture. "I think we appreciate the value of speaking with one voice," he said. "And I think USFRA is a key organization that we can all rally around and together try to re-instill trust in agriculture."
He points out that USFRA is speaking out for agriculture in some non-traditional ways. "Working with their Food Dialogues, trying to engage entities that may be traditionally opponents to agriculture, helping them understand why we want to be involved in creating solutions for the future," he explained.
Learn more about why John Deere supports USFRA in this interview: Interview with Chuck Studer, John Deere