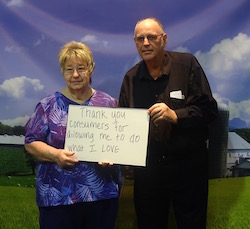 The US Farmers and Ranchers Alliance (USFRA) has a strong presence at the 2016 Commodity Classic, using the event as an opportunity to talk to farmers and ranchers about their consumer programs, all of which are working to bridge the trust gap that exists between farmers and consumers.
Farmers are encouraged to stop by the USFRA booth during the event to 'Thank a Consumer,' and express appreciation for the consuming public that helps to sustain farmers and ranchers' livelihood and contribute to their overall profitability.
"Farmers as a whole have seen a lot of 'thank a farmer' programs, and I think they recognize that there is some value in that, but sometimes it has also felt a little self-serving," said Randy Krotz, CEO of USFRA, at an interview during the 2016 Commodity Classic, "We thought it was very appropriate that we recognize consumers and thank them for their partnership in food, and farmers have been welcoming the campaign with open arms."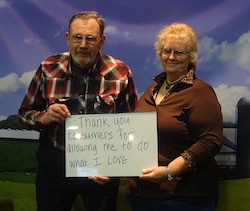 The campaign intends to showcase the partnership that exists between consumers and producers, though it may not always be visible at the surface. It also serves as an opportunity to create valuable dialogue about the topics that matter to consumers while allowing farmers to have a more active role in the social spaces that agriculture has become so disconnected from.
"We want to activate farmers and get them more active in social spaces," said Krotz. "When folks like the Humane Society of the United States (HSUS) want to activate the public, they can turn on ten thousand people very quickly, but agriculture has trouble doing that, which is why we need to keep the focus on growing the digital audience for agriculture."
Listen to my full interview with Randy here:
Interview with Randy Krotz, USFRA