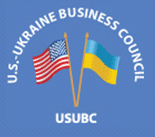 During the World Food Prize in October, we were able to get to know some people from Ukraine and learn more about the US-Ukraine Business Council (USUBC). So our thoughts have been with them as the news has been tuned to the unrest happening there.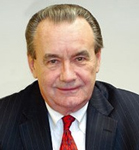 Our friend Michael Datsenko with the USUBC put me in touch with his president and CEO Morgan Williams, who is currently in Kyiv, to get an update on the situation there and how it is impacting agriculture. (That's not a typo – they spell it Kyiv not Kiev – and it's just Ukraine, not THE Ukraine)
Williams told me that as the former Prime Minister has fled the country and sought refuge in Russia, a new parliament, new Prime Minister and new Ag Minister, Ihor Shvaika, are all in place and beginning to rebuild their infrastructure. Williams has already met Shvaika and will be meeting with him again later this week, along with some of the USUBC agribusiness member representatives.
In our conversation, Williams did debunk some rumors, such as explosives embedded in corn or wheat fields and that farmers aren't holding onto their corn to hedge against the financial ruin the country currently finds itself in. In fact, he says that in Kyiv things are fairly normal while the upheaval is really happening in the area of Crimea. He does say that farmers are facing some issues getting operating capital with spring planting at hand, and that shipping could also be impacted by the unsettled financial situation.
Listen to our conversation here: Interview with Morgan Williams, U-S Ukraine Business Council
*Also, read here from the International Federation of Agricultural Journalists (IFAJ) some thoughts on the situation by Iurii Mykhailov, "Agribusiness-Ukraine" magazine editor and President of the Union of Agricultural Journalists of Ukraine.