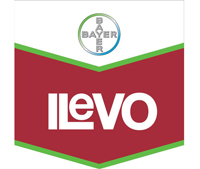 During the Bayer CropScience Ag Issues Forum and Commodity Classic last week, Bayer was pleased to announced they have applied for EPA registration of ILeVO, the first seed treatment developed to address Soybean Sudden Death Syndrome (SDS).
"We're anticipating federal registration fourth quarter of 2014 for planting in 2015," said Seed Treatments Product Manager Dave Byrum.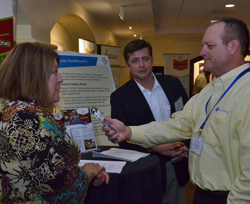 Jennifer Riggs, Bayer SeedGrowth product development manager, says people think of SDS as a late season disease, but they have found that is not true. "The infection of the fungus into the plant happens at the seedling stage," she explains. "So ILeVO does a very good job of protecting that very critical zone from the fungus."
Dave and Jennifer talked about this exciting new development during a press conference, and Chuck interviewed both of them during the Ag Issues Forum. Take your pick – or take them both!
Interview with Dave Byrum and Jennifer Riggs, Bayer CropScience
Bayer CropScience ILeVO press conference