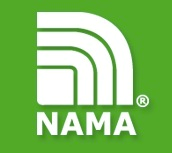 Wyffels Hybrids' director of marketing, Jeff Hartz, was named the 2014 NAMA Marketer of the Year. The NAMA Marketer award will be presented during the Second General Session of the 2014 Agri-Marketing Conference, on Thursday, April 10 in Jacksonville, FL and is sponsored by Agri Marketing magazine.
Jeff Hartz spent his first 6 to 12 months at Wyffels Hybrids just listening. He asked a lot of questions and attended a lot of meetings. Through this intense discovery period, he defined what Wyffels stood for, how they are different than competitors, what the marketing team needed to focus its efforts on and new strategic growth strategies.
Hartz was instrumental in improving customer retention year after year. As of today, Wyffels Hybrids has reached 67% retention rate of new customers and 78% continued customer retention, the highest in the business along with one of the industry leaders, according to market research.
As the marketing director, Hartz oversees all strategic marketing efforts including advertising and public relations and the development of the Wyffels brand. He works closely with growers, the sales force and the National Sales Director to develop programs and materials that meet their needs and reinforce Wyffels' position as one of the leading independent seed corn companies in the industry.
With the brand document as his guide, Hartz directed awareness, retention and advertising campaigns that stood out from the pack. The new "black & gold" campaign is simple by design with bold, yet honest copy. All ad messages are based on a truth – something the company believes in, the way they do business, product performance, etc. But it's stated in a clever way, reinforcing the company's brand.
Hartz became active on a national scale with NAMA when he joined the Careers Committee in 2008 and provided value to that committee for three years, motivating future members of the ag marketing industry. His work as vice chair, then chair of the Best of NAMA Committee in 2012 ensured members received recognition for the outstanding work accomplished. He also served as a national awards judge in 2010.