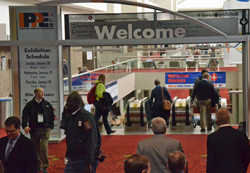 The International Production and Processing Expo (IPPE) carried on Wednesday in Atlanta, despite the few inches of snow that nearly paralyzed the city.
Attendance was still pretty good today considering and with so many flights cancelled lots of people are actually staying longer for the show than they planned. "Our crowd has held up today in spite of very severe logistics getting them here to the venue," said show manager Charlie Olentine with the U.S. Poultry and Egg Association, adding that they actually expect a stronger than normal attendance on Thursday, the last day of the show.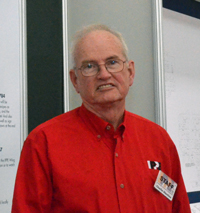 The expo got its new name last year with the addition of the American Meat Institute and got a lot bigger. "We're positioning the show to basically take meat and animal protein production from the farm to the point of sale," Charlie said. Two years ago, before AMI came on board, the expo had about 21,000 visitors – last year it was more than 27,000. This year, it's hard to say right now, but Charlie says most of the nearly 6,000 international visitors came in before the storm hit.
Listen to my interview with Charlie here: Charlie Olentine, IPPE Show Manager
International Production and Processing Expo Photos