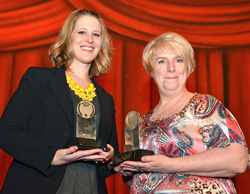 We had a great Best of NAMA Celebration here at the Agri-Marketing Conference. Congratulations to all the winners.
We especially want to congratulate our Best of Show winners. First up is PR Best of Show which was awarded to the Minnesota Pork Producers and Weber Shandwick for their entry "Oink Outings." Accepting were Pam Voelkel and Emily Negrin.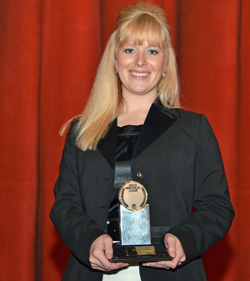 Next up is the Advertising Best of Show awarded to Beck's Hybrids for their in-house work on the "Suspects of Success Campaign." Accepting was Ashley Fischer.
I believe you can a listing of all the winners in the latest AgriMarketing Magazine.
You can also find more photos that you are welcome to download and share here: 2013 Agri-Marketing Conference Photo Album