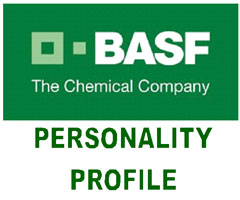 Dr. Jennifer Holland was hired by BASF Crop Protection right after graduating with a PhD in Plant Molecular Biology from the University of Missouri and she is a perfect role model for young women to consider a career in science.
"I had some fantastic opportunities when I was a youngster to develop my curiosity in science," Jennifer said – including space camp and an all-girl science camp at Purdue University.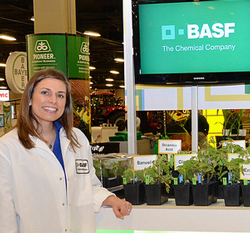 Jennifer grew up in the suburbs of Indianapolis, not on a farm, but she really became interested in agriculture after doing some research at the University of Wisconsin. "I wanted to get closer to the grower and that's why I went to work for BASF," she said, noting that she sees the company as a leader in helping to feed the world. "I'm a big believer in the more you know the better equipped you are to solve big problems and I think that's really where science comes in to play in helping generate more food production for a growing population."
We talked with Dr. Holland at NAFB Trade Talk about research she has been doing at BASF into how plant health fungicides can increase photosynthesis. Jennifer says they "see plant health and the ability to buffer against environmental stresses and to maximize photosynthesis as one piece of that puzzle" for growers to get better yields.
Learn more about Dr. Jennifer Holland in this interview: BASF Technical Market Specialist Jennifer Holland